INNOVATIVE AIRFLOW MEASURING BASED ON PROVEN BERNOULLI'S PRINCIPLE

The Airflow Wing's proven airfoil design produces a difference in pressure forcing a higher air velocity over the upper surface than air moving under the lower surface. Based on Bernoullis principle, this design ensures accurate and repeatable airflow measurement.


IMPERVIOUS TO DIRT / DUST / LINT

Using our industrial grade dead ended technology to measure airflow, the Airflow Wing is virtually impervious to dust, dirt, lint, and other debris. The airfoil design and sensing arrangement is suited for adverse environments found in today's outdoor air and flow tracking applications.

AIRFLOW WING / TRANSMITTER FEATURES INCLUDE:
Accurate airflow measurement
Low flow measurement
Transmitter supports multiple stations
Intuitive touchscreen interface
Long term stability

TOUCHSCREEN TRANSMITTER

The Airflow Wing's touchscreen transmitter allows for clear indication of airflow. Reduce time to setup, troubleshoot and commission.

FEATURES INCLUDE:

Intuitive touchscreen
Display CFM and FPM
Supports multiple stations
Remote mount up to 250 feet
No special tools or software required for configuration
BACnet MS/TP
Password Protected Admin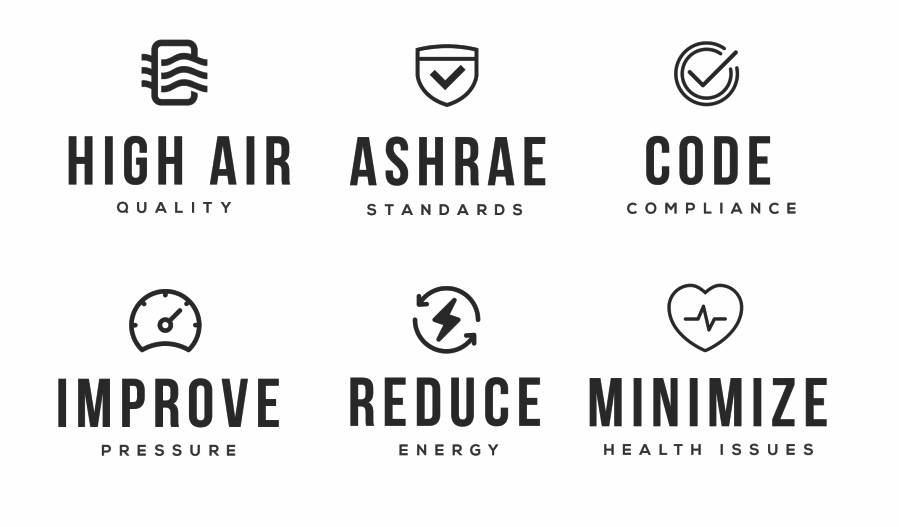 APPLICATIONS INCLUDE:

Airflow tracking
Air change verification
Outside air measurement
Supply air measurement
Return air measurement
Mixed air measurement
Building / space pressurization


AIRFLOW WING PROBE OPERATIONAL SPECS:

Accuracy: +-2.0%; 50 FPM
Operating velocity: 50 - 3500 FPM (STANDARD)
Temperature range: -30 to 200 °F (-34 to 93 °C)
Humidity range: 0 to 100%
Min / max probe length: 4" - 120"
Probe material: anodized aluminum airfoil
Mounting hardware: stainless steel


AIRFLOW WING PROBE MOUNTING OPTIONS:

Insertion Mount: Mounted externally through sidewall of duct or plenum.
Internal Mount: Mounted internally when external access to the duct is limited or non-existent. This is desirable in air handling units and plenums.
Standoff Mount: Mounted to the fan inlet, out-side air plenum, or on the damper frame.